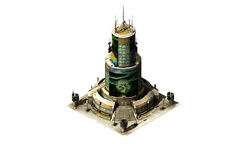 See also Tycoon Buildings, Tech Buildings, and Infrastructure Buildings
See Category:Eco Buildings for an alphabetical list of all Eco Buildings.
Introduction
Edit
These buildings are built and run by the Eden Initiative. The Ecos, as they are most often referred, are an environmentally focused organization with advanced know how in Green-Tech technologies.
Eco Workers
Edit
Production
Edit
Eco Employees
Edit
Production
Edit
Eco Engineers
Edit
Production
Edit
Eco Executives
Edit
Production
Edit