Jurassic World: Dominion Dominates Fandom Wikis - The Loop
Play Sound
There's several modifications made for Anno 2070, the first released being Judekwmod, followed by A.R.R.C., MAUG-Mod and Tycooner-Mod.
See Modding for more info about how to mod the game files yourself.
Anno 2170 - A.R.R.C. (Advanced Research - Reformed Content) [v2.08]
[
]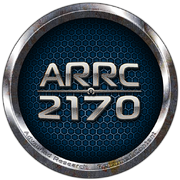 A.R.R.C. is a complex modification for Anno 2070. The goal is to offer many alternatives, but not create elements too powerful. Create a lot of new buildings, research new upgrades and enjoy a better gaming experience.
Some of the main features implemented into the modification were originally programmed by Judekw and released in his modification Judekwmod first.
New Features
[
]
This Mod adds many new changes into the gameplay:
Build over 30 new buildings like the Fusion Power Station, the Nano Ozon-stabilizer, new production options and much more;
Build over 500 new variations of ornamental buildings on your island or harbor;
Build Habor cities in two different variants as regular or ornamental city; this is a feature programmed and released by Judekw;
Build your cities under water;
Build new ships like Keto's "Anaconda" or Trenchcoat's "Fat Lady" and enjoy the increased ship limit;
Create trading routes with the new trading airport and its aircrafts; this is a feature programmed and released by Judekw;
Allow NPCs a resettlement with the new AI shipyard; this is a feature programmed and released by Judekw;
Discover over 400 new upgrades in the re-designed categories of the Academy;
Enjoy two different Iconpacks for your upgrades in "Iceblue" or "Colored";
Customize your cities with the new residence and public buildings using the new texturepack "Black Line";
Discover the new balancing system of all energy and ecobalance buildings as well as the new damage system of the military units.
Update to version 2.08
[
]
Visit the A.R.R.C. website for detailed informations and downloads!
Update to 2.07
[
]
It took a long, but now it's finally, the expected last update in the year 2013. Primarily this update should only fix a lot of bugs, but are nevertheless still added some interesting contents over time. In addition to several new buildings, units, decorative elements and optical improvements, the Russian players can look forward to the support of the Russian language now. At this point again Special thanks to the translator "0pupentium". Since the new forum is used excellent and always adding new good suggestions, of course, many of which have been implemented directly. So we hope that the forum will continue to be used as good as before, and we hope it stays that way. A summary of all suggestions can be found in the relevant collection thread in the forum. With a little luck then is your suggestion in the next update of it! :) Also our partner "DaLexy" updated the popular map pack up to date. Thus, the map pack is now finally usable for maps that are created without add-on. Also the problems about create maps in the past are solved. To make the whole easiest for all, the map pack is now also known as optional content in the installer of the A.R.R.C. Mod. Consequently, it is longer necessary to add the map pack manually with the RDA-Explorer. We wish you a lot of fun and hope you like it! :)

More Information
[
]
--Author: NeoVanAlemania
Translation to Portuguese-BR
[
]
I've been working on a translation of all of the engX.rda and addon_engX.rda localization files to portuguese (brazillian) for my wife to play. Since I'm doing it with care and interest, I thought I'd make it public in case somebody else is interested. I'm starting with what shows up most often: interface and GUID's. Then I'll try to translate the campaign chapters (for my wife) and then proceed to the continuous games.
If there is enough interest who knows maybe I can get her to do E.V.E.N.E.S.' voice acting. :P That's her name. It's also E.V.E.'s new name in this portuguese version: Entidade Virtual de Enfoque Narrativo e Empenho Sistemático. :D
--Author: VBMeireles (talk)