Greetings, Ark Captain. E.V.E. is now loading requested profile.
Please wait...
Profile accessed.
Division: Head of the Academy, S.A.A.T. Foreman, Eco-tech Coordinator, Wiki Correspondant
Status: Active
Affiliation: S.A.A.T.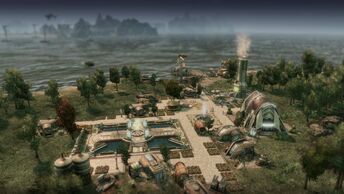 Location: C.O.O.R., Isla del Fortuna, Eden-Initiative Base 8
Decrypting data...
0 biography data entries found.
Entries may have been moved or deleted.
Please contact data record owner for further information.
Personal page affiliation listing:
Relevant informational link listing:
Anno 2070 board, Reddit - http://www.reddit.com/r/anno]
Anno 2070 official forums, english - http://forums-de.ubi.com/forumdisplay.php/133-ANNO-2070-Trenchcoat-s-Distillery
Anno 2070 Beginner & Other Guides, Youtube, by Nanosuitninja - http://www.youtube.com/watch?v=yYFLhADYd3k&list=PL53A7E0841E162B15&index=5&feature=plpp_video
Profile ends.
---
Dear Wiki users, welcome to my profile!
Please contact me on my talk page if I can help with anything!
Be bold, don't be afraid of editing, even fixing a typo helps!
Please check the Wiki editing Guidelines for new editors.